Worst learner drivers test attempt numbers revealed
A woman who is from south-east London failed driving theory test a record 110 times.
However, according to DVSA, she's not the only one who failed repeatedly in the driving theory test.
Others include a 30-year-old man from Peterborough with 86 failures under his belt. Birmingham's 41-year-old learner managed to pass after 79 unsuccessful attempts but a 27-year-old man from Haverford West, Pembrokeshire, was still trying to get enough answers right after 64 attempts.
Learner drivers need to pass the driving theory test before they can book practical exam which is itself hard to get through.
The theory test exam consists of two parts - multiple choice questions and hazard perception section.
These figures were published in the Mail Online following a Freedom of Information request to the Driver and Vehicle Standards Agency (DVSA).
A DVSA spokesman said: "It is essential that all drivers demonstrate they have the right skills, knowledge and attitude to drive safely. The driver testing and training regime test candidates' ability to drive safely and responsibly as well as making sure they know the theory behind safe driving."
Source: Mirror, http://www.mirror.co.uk/news/uk-news/britains-worst-learner-driver-woman-3852814
Test attempt numbers of Britain's worst learner drivers
A man of age 38 years from Liverpool failed 38 times before he manages to finally pass his driving test.
DVSA figures suggest that if a total of 700 test attempts was shared between England's 20 worst learner drivers.
Now a question has been raised by The Driving Instructors Association that whether someone should be allowed to give tests so many times as it raises road safety concerns.
Lesley Young, a chief examiner of DVSA mentioned: "The result of their test is entirely dependent on their performance on the day. It's essential that all drivers demonstrate they have the right skills, knowledge and attitude to drive safely."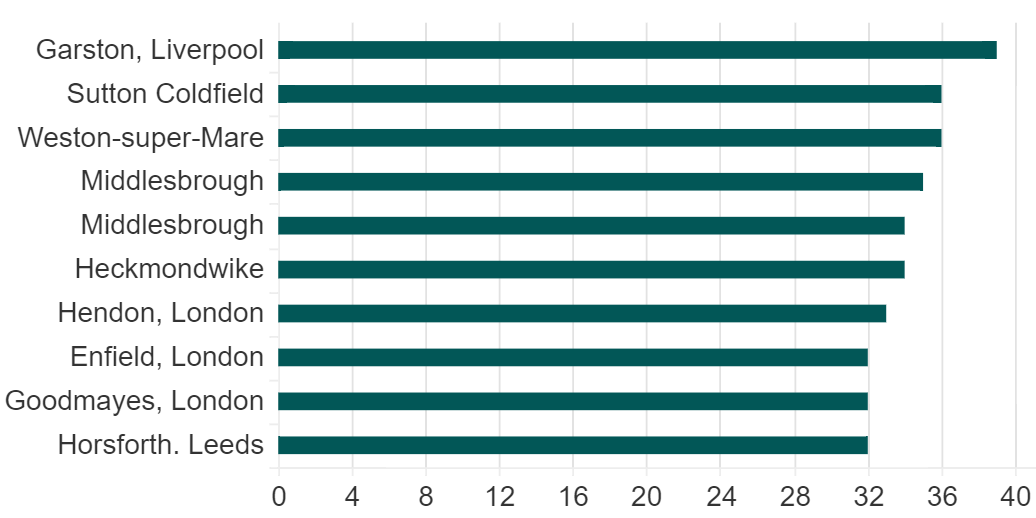 DVSA statistics also revealed that total of 1,309 test attempts was shared between worst 20 theory test takers. Out of 20, only 8 succeeded in passing the theory test and others still waiting to get through.
While the top spot goes to a woman aged 30 years who failed 113 times at the Ilford, Essex test centre. The next one is not far behind. A man of age 40 years taken 107 attempts at same Ilford, Essex centre. The third spot goes to a man aged 30 years who managed to failed 86 times at Peterborough centre.
Driving Instructors training manager Olivia Baldock-Ward commented: "There is the issue of whether people who are failing the theory test 100 times should be allowed to try again and again. There is an issue of road safety here. On average, people might need two or three goes at passing the tests. If it is much more than that, then there may be other issues involved. Driving is a serious matter - people do die on the roads."
Source: BBC, http://www.bbc.co.uk/news/uk-england-36434184